Our company started up as a domestic factory of OGITA HEMD, LTD. in 2011. At first, we made samples and products in small quantities with 10 employees, but we didn't have much skills to make dress shirts.

From the second year on, we expanded our productive capacity by bringing in new equipments and arranging our production floor. Now we have 30 employees, improving our skills day by day.Besides dress shirts, we make casual shirts, ladies blouses, and other shirts that has a special design.
It is our aim to present the sureness of Japanese product's quality.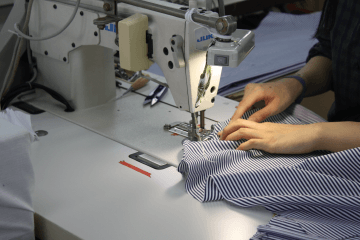 We make both casual OEM products and our own products.
Cutting, sewing, and finishing is all done in a same floor. As a part of upskilling, we are bringing in new machines such as buttonholding indexer for placket, and semi-automatic button sewing machine. When making a dress shirt, we take care to sew carefully to raise the quality, and when making a casual shirt, we do our best to meet customer's requests.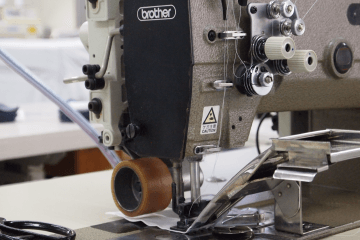 ①Planning
②Making processing instructions and sewing specifications
③Pattern making
④Arranging materials
⑤Checking the materials and the documents
⑥Cutting
⑦Sewing
⑧Finishing (ironing, holding, inspecting)
⑨Shipping